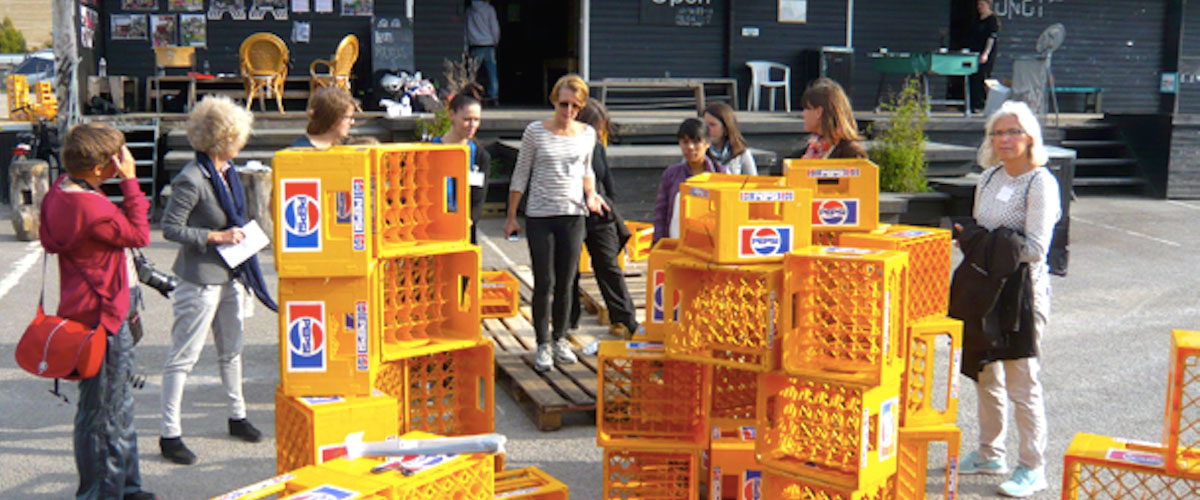 Prototyping is an important tool in arki_lab's teaching method. In our prototyping workshops we use soda boxes as a building material. Creating prototypes in this way is a great way to learn about physical features of space (such as the scale) and to have a pro-active approach in the transformation of local urban spaces. We use prototyping in our citizen involvement projects as a fun way of engaging different citizen groups. Therefore, we strongly believe that it also represents an engaging way of communicating urban design with the community.
Besides applying this tool while working with the youth (see our Schoolyard project at Blågård Skole), it also works very well with the adults. Jeannete participated in the international conference called Urban Spaces 3 last September in Århus, where she conducted a prototyping workshop. The theme of the conference was Children, City and Space – Education and Involvement, focusing on development of architectural experitize in educating children and adolescents. For this occasion, Jeanette conducted a prototyping workshop with the participants of the conference, and received a very positive feedback. In the final report Signe Sindberg points out:
"In a short time and with simple materials we had created our own model of urban furniture, and a dream for improving an urban space."
Stay tuned about our new school design projects coming up this spring, where we will be doing more prototyping along with CoCityApp intervention. 
Blog author: Ognjen Sobat