We are moving full speed ahead with our Vesterbro Ungdomsgård project. Yesterday we conducted the final hearing for the three architectural elements that we are going to build in the garden together with Repos and Studio Debris from Guldminen – a project in a recycled center in Sydhavnen, Copenhagen, where small companies experiment, rethink, renew and upcycle the use of recycled materials.
The three elements are a bone-fire and lounge area, a long bench and an outdoor kitchen. We have listened to the members and staffs' ideas during six 3-hour workshops, and have drawn their suggestions together with them. Afterwards we categorized these ideas and have extracted the main features and design elements.
Yesterday we went to Vesterbro Ungdomsgård with a small pamphlet that contained all these design elements, so the staff and members could vote on the ones that they favor the most. We have tried to engage them in all the important aspects and they are all visually presented (see below). They are able to vote on shape, seating possibilities, covering etc. and we try to engage them in all the important design aspects, so they have ownership of the final design.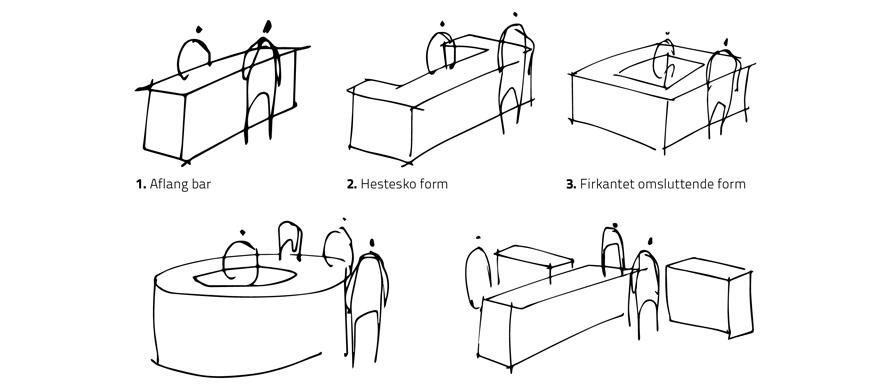 Examples of different shapes that the users wanted for the kitchen.
Beginning next week we compile all the data and design the three elements. We hope that they will be built and ready to use for the long beautiful summer ahead.
Since we know that not everyone could be physically present at Vesterbro Ungdomsgård and because we wish to get the highest degree of participation and incorporate the majority of voices in our final design, we have also prepared a digital version for voting that is open to everyone. Click here to check it out and feel free to vote before the end of this week, if you want to let your voice be heard.