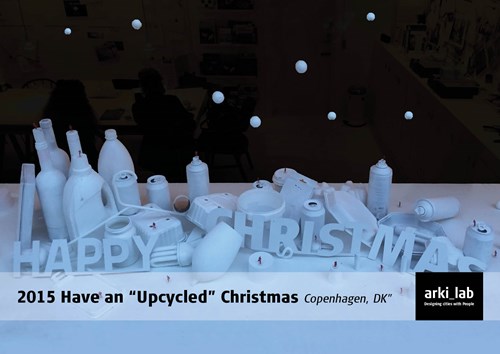 Dear Friends, Collaborators and Students,
2015 is nearing its end and we are proud to look back at a year filled to the brim with exciting new projects, wonderful new acquaintances and a continuation of our work towards designing cities with people.
More than ever, we are convinced that the new way of doing urban design is by breaking down the us/them dichotomy between professionals and laypersons and working together as one creative entity. We thank you all for contributing to this in one way or another.
Our cities define us, but how much do we define our cities? Has the flame of engagement been dimmed in the local community? How do we reignite this spark? Or to paraphrase the giants of old: Ask not what your city can do for you, but what you can do for your city!
Our cities are our heartbeat and we always need to experiment with how we can make cities better. We need to think innovatively and co-create new solutions. We need to recycle, upcycle, bicycle and breathe new life into the circle of life.
So have a very Merry 'upcycled' Christmas and a Happy Re-used Year!
All the best from the arki_lab team,
Jeanette, Rasmus, Sara, Siri, Sue, Thomas & Yalda