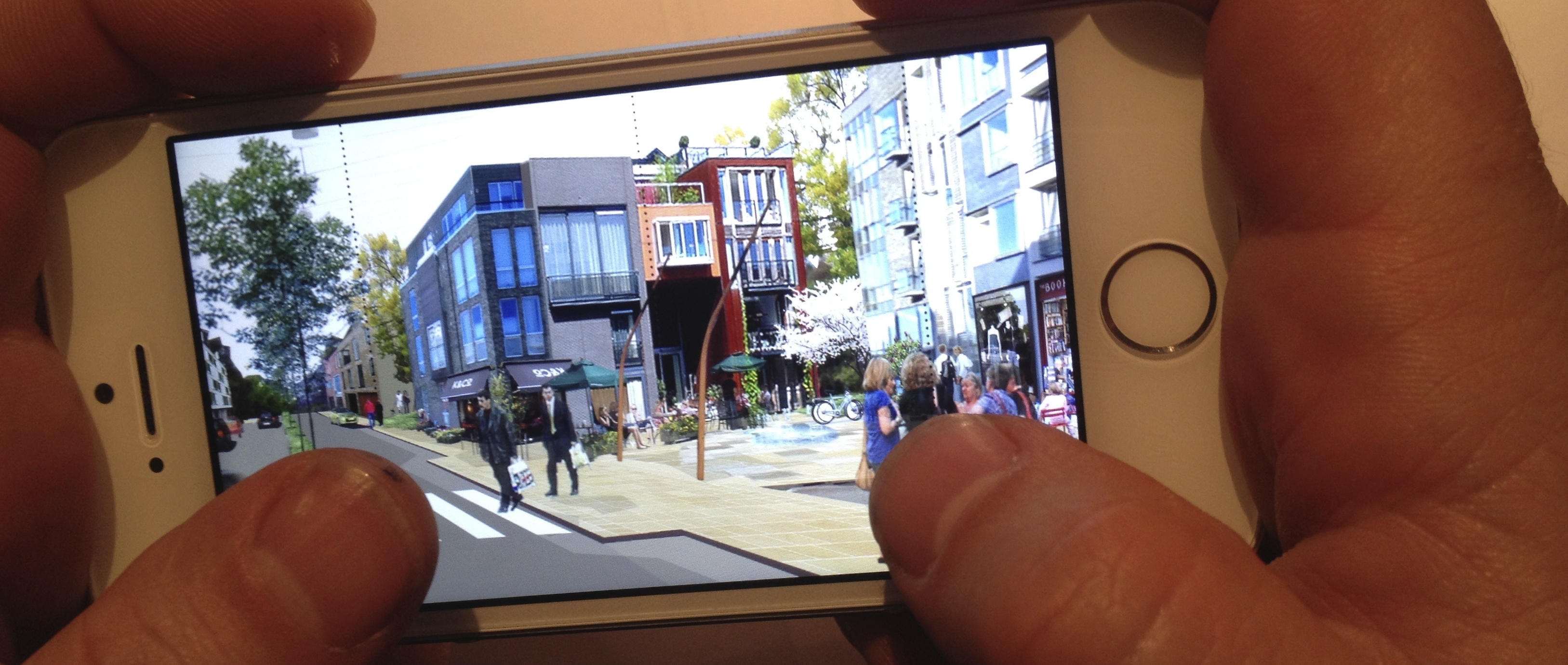 Good news has arrived from the Danish Art Foundation! We are pleased to announce that we have received a grant to develop arki_lab's CoCityApp, a free and easy-to-use smartphone application that places urban design in the palm of your hand. By using basic collage methods, users are able to create images and start a dialogue within their community.
The app acts as a platform for easy sharing with other people, and it targets several user groups: educators, citizens, architects, and municipalities. CoCityApp is a great tool for municipalities and private companies to collect real time data from their citizens, and architects and planners can use ground-level data to inform their top-down design approaches.
CoCityApp, in its current capacity, was tested out only as an educational tool in several schools in Denmark, where arki_lab conducted urban design workshops with youth. It proved to be a useful addition to our teaching method – as a creative way of teaching urban design and engaging the students. Now, we hope to significantly improve the quality of the collages produced by the app, as well as increase the value of the end product.
We are looking forward to working with the app again to start checking off items on our development wish list. First, an upgrade and redesign to the app's website, since it acts as the center of cross-platform sharing. CoCityApp is not only a tool but a data source. The enhanced amount of data from a better functioning website will make it possible for the app to become a valuable source of community inputs for more stakeholders than the ones involved in the specific projects.
The grant will also allow us to add additional collage editing features:
An upgraded saving option for re-access to unfinished collages
An "end product" feature that saves both the original photo and the new collage for easy comparison
Capability to use the app in offline mode
Enhanced geotagging that will show a 'heat map' of the city, highlighting where the most users are creating solutions to problems they see
With the new app features and improved website, we can start to get additional feedback in order to continually make the app the best it can be. We plan to use it as an educational tool for our school workshops, and as a citizen involvement tool for our urban design plans. CoCityApp gives citizens the tools to show instead of tell, and we look forward to seeing the array of ideas that come from the improved app. Please, let us know if you have suggestions after testing it.
Watch a video trailer for the app with the following link:https://vimeo.com/107563597. Stay tuned for further developments!
CoCity.jpg
Blog author: Allison Henry