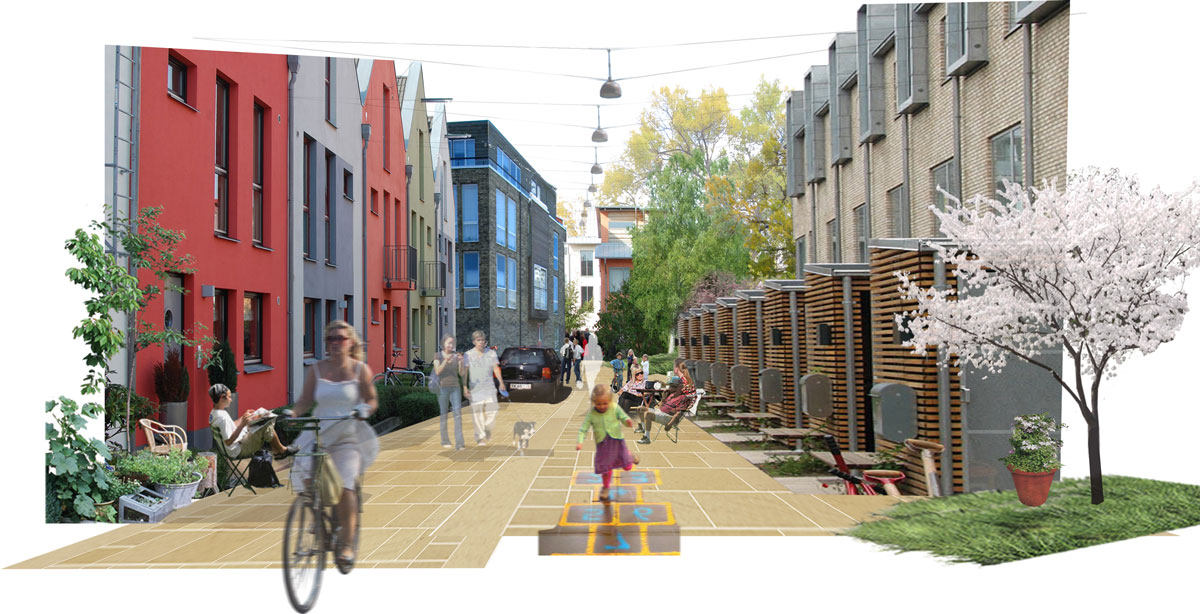 Warwick Farm
A masterplan for sustainable living
---
Client: Mauro Poletti
Our role: Strategy, designing Masterplan
Location: Warwick Farm, Australia
Year: 2013 -
Status: Ongoing
Making liveable and sustainable habitats for people is a great challenge. The vision for Warwick Farm was to create a vibrant, sustainable, healthy, and unique urban village where the value of all social networks is high and people want to stay and live. The Warwick Farm project aimed to set the standard for building 21st century communities in Australia.
The color of Warwick farm is its people. The masterplan design process started with the life, then the space between the buildings, and lastly the buildings. Warwick Farm, as a suburb of Sydney, needs to be urbanised. It needs to become a place where there is life on the streets at all hours, so that people feel safe and take part in the community. Urbanising Warwick Farm is about creating a mixed-used community, a sustainable suburb with a strong local identity.
"I remember how it used to be in Warwick Farm twenty years ago. I didn't feel safe at all. But improvements to the public spaces is great. It's a pleasure to walk down the centre and into the squares and parks. It feels a lot safer too. I don't worry when my grandchild goes out to meet her friends. At night, the streets have activity spilling out from local restaurants and bars, and the lighting is very good so I tend to walk home when I get off work and leave Liverpool Hospital. On Saturdays, I take a big circular walk around Warwick Farm and tie it in with meeting my friends for a chat, in one of the cafés on Munday Street and doing my weekly shopping in the local grocery store as well."
Maria
Nurse, 62, about public spaces in Warwick Farm