Hans Tavsens Park
The Soul of Nørrebro
---
Client: Copenhagen Municipality
Team: arki_lab, SLA, Rambøll, Gadeidræt, Aydin Soei, Social Action
Role: Citizen Involvement and Consulting
Location: Hans Tavsens Park and Korsgade, Nørrebro, Copenhagen, Denmark
Year: 2016 -
Status: Winning proposal, Ongoing
This was the winning proposal for the Nordic Built Cities Challenge under the Nordic Innovation: CLOUDBURST AND CULTURE. The competition offered a two-sided challenge, addressing both climate adaptation and social and cultural renewal. A distinct nordic take on this transition towards a more sustainable society is to ensure that dialogue between citizens, project managers, the municipality and other stakeholders is kept at the core of each project and throughout the whole process.
The Soul of Nørrebro proposal addresses the problems that Copenhagen has experienced in recent years with severe rainstorms. Copenhagen has a strong focus on developing smarter solutions for managing the increasing amounts of water, and Hans Tavsens Park and Korsgade play a crucial role in the city's plan. The park will be used to collect rainwater, which will then be directed through Hans Tavsensgade and Korsgade into Peblinge Lake. The program addresses innovative and sustainable climate adaptation with multifunctional facilities for a livable urban space.
arki_lab contributed to the proposal with our experience in co-designing learning spaces and schoolyards. This was an important part as there are several educational institutions linked to area around Hans Tavsens Park. We supplied crucial know-how about involving different stakeholders, both institutions and individuals. When designing masterplans we have found it rewarding to include temporality as part of the design. In "The Soul of Nørrebro" we left blank spaces in the design to invite people using the space to take ownership and define these spaces. This decentralizes the design process and empowers citizens. It's an important way to entrench the project in the existing daily life and ensure the social sustainability.
An important contribution to the area is the "FABLAB for city nature". This will be a physical location set up as a laboratory for citizens and institutions to engage in the biological development of the area. The FABLAB also helps enhance dialogue and collaboration between different stakeholders and citizens. To keep the dialogue going throughout the whole process does not only entrench a project but create an improved awareness about sustainability.
Read more about the winning proposal here
Check out press about the proposal here:
---
---
SUSTAINABLE DEVELOPMENT GOALS
We strive to use the Sustainable Development Goals as a structuring framework for our projects. This is how this project contributes to a more sustainable future


---
4 QUALITY EDUCATION
In the design of outdoor classrooms we involved and engaged kids from local schools to promote education about sustainable development.
---
9 INDUSTRY, INNOVATION AND INFRASTRUCTURE
The soul of Nørrebro shows that through design and landscape architecture we can create innovative solutions that improve cities and communities. 
---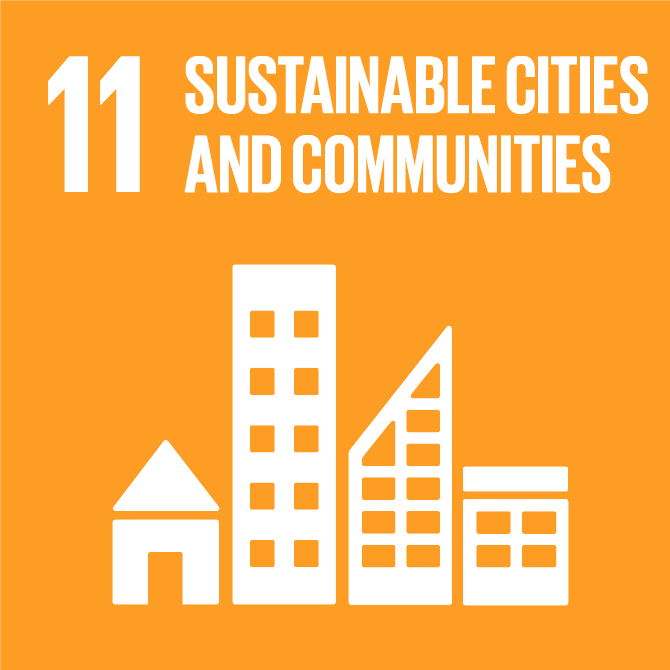 11 SUSTAINABLE CITIES AND COMMUNITIES
When completed, the new Hans Tavsens Park will significantly reduce the adverse effects of heavy cloudbursts in Copenhagen.
---
13 CLIMATE ACTION 
Through outdoor teaching in Hans Tavsens Park the pupils of the nearby schools are given an insight into the climate challenges faced by the local and global society.
---