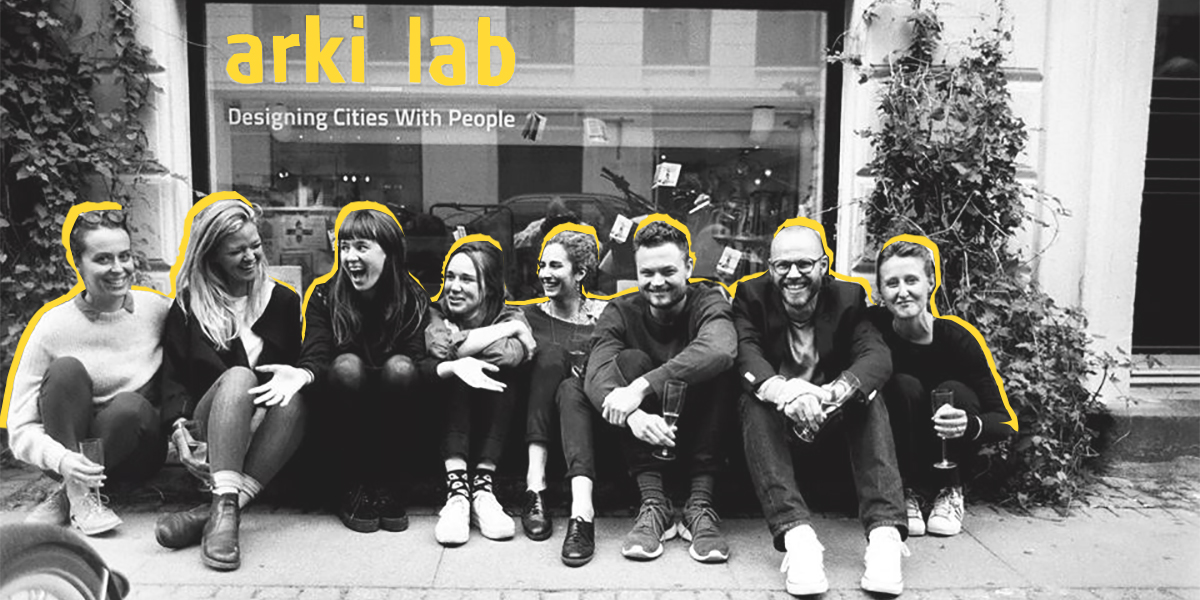 We are looking for two interns for the Fall Semester 2018: One who is passionate about design (Danish or English speaking) and one who is passionate about research, strategy and concept development (Danish speaking).
Read more about the two positions below.
arki_lab is an interdisciplinary urban design studio, with a strong focus on democratic processes. We think good cities are diverse and democratic, supporting and nurturing communities. This begins with inclusive design. That's why at arki_lab we dedicate our work to involving the people in the architectural process. We uncover local knowledge through our engagement tools and turn dreams into urban interventions, design and strategies. We aim to ensure peoples' right to co-create cities and thereby develop vibrant and sustainable communities. Our team comprise of urban designers, architects, anthropologists and sociologist. We're always looking for further expertise and fields to bring onto our team.
URBAN DESIGN/LANDSCAPE INTERN
Are you dreaming about working at an interdisciplinary studio, learning about other fields? Do you dream about discovering new methodologies and designing inclusive urban spaces? Are you enthusiastic about designing cities with people?
arki_lab is looking for an intern who can be part of our multidisciplinary team for a minimum of 30-37 hours per week, where you get a feel of what all that hands-on work is about. We offer a fun and creative work environment, and the opportunity to experience many aspects of working in a small, fast-paced team in our Copenhagen office in the heart of Nørrebro. You'll be part of our on-going design projects and be exposed to a lot of different tasks, which will give you the opportunity to explore your interests and find out where your passion really lies.
Click here to read more about the internship.
PRAKTIKANT INDENFOR KONCEPT- OG METODEUDVIKLING
Brænder du for byplanlægning og brugerinddragelse? Og har du lyst til at omsætte dine teoretiske og analytiske kompetencer til praktisk erfaring?
arki_lab leder efter en praktikant min. 30-37 timer ugentligt til at indgå i vores tværfaglige team i hjertet af Nørrebro, hvor du kommer du til at blive en del af det daglige arbejde på en dynamisk tegnestue med mange varierende arbejdsopgaver. Vi lover, at du bliver udfordret, involveret, engageret og kommer til at lære om byudvikling og brugerinddragelse på mange forskellige niveauer. Hos arki_lab er der højt til loftet med en flad struktur, hvor du selv er med til at sætte dit præg på projekterne, og du får faglig sparring og en personlig mentor gennem hele forløbet.
Klik her for at læse mere om praktikken
If this sounds like something for you, send an application to application@arkilab.dk no later than the 7th of May 2018. Please remember to write in the subject line, which internship you're applying for.
If you have any questions about the internship, please send an email to application@arkilab.dk.